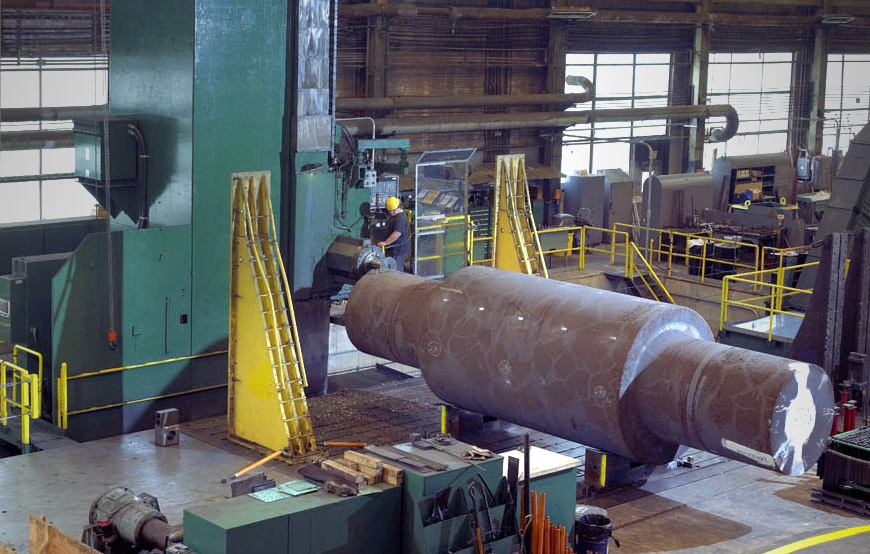 Machining
With a fleet of CNC machine tools, Lehigh Heavy Forge is capable of machining complex geometries for your application.
Horizontal boring mills with spindles to 10 in. (254mm)
Vertical boring mills with tables to 25 ft. (8m)
Lathes with swings up to 138 in. (3505mm)
Trepan boring lathes 75ft long (23m)
Honers 75ft long (23m)
Heat indicate lathe
Milling machines
Finish grinders
Crane capacity 200 ton (181mt)
We invite you to contact us, to learn more, and discuss your next project.