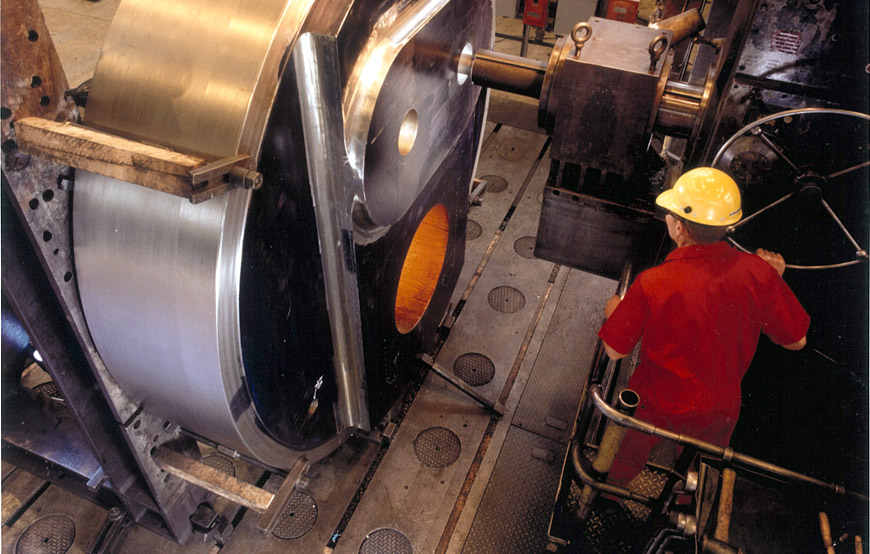 Capital Goods
Using either our 3,000 ton press or 10,000 ton press, Lehigh Heavy Forge is ideally suited to produce industrial components of all sizes.  Finished components are supplied in a variety of geometries and chemistries. All of which meet the exact specifications of our customers.  Some of the components that we supply are:
Hydraulic Cylinder Housings
Columns
Rams
Platens
Pistons
Tie rods
Shafts
Custom Forgings
Mill Spindles
Mill Pinions
Chills for Cast Iron Rolls
Please contact us for more information.