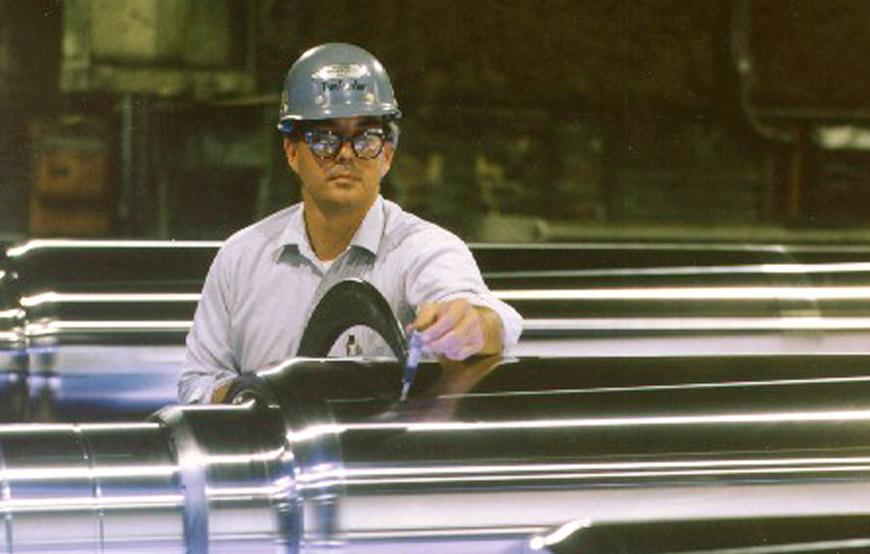 Forged Steel Rolls
Lehigh Heavy Forge produces a full range of forged work rolls, back-up rolls, and specialty rolls for ferrous and nonferrous rolling mills.  Our forged rolls are unsurpassed in strength and reliability.   No matter the application, Lehigh Heavy Forge manufactures forged steel rolls to your exact metallurgical and dimensional specifications.
Our forged work rolls for tandem and reversing cold reduction mills are manufactured to an optimum hardness to resist wear and prevent marking. Additionally these rolls have a microstructure which allows the surface finish to be resistant to thermal shock and have adequate hardness depth to allow usage without rehardening.
Forged on our 10,000 ton open die press and custom machined to meet your specifications, our forged backup rolls offer superior internal and surface soundness to meet your strength and hardness requirements.  That includes rolls up to 83 in. (2108mm) diameter and 330,000 pounds (149,685kg).
Work rolls
Back-up rolls
Specialty Rolls
Data Sheets for Download (PDFS):